it's been awhile since i've posted anything and i have actually received a couple of other NPNs that i forgot to post (will try to get to those later. i wanted to get these out there since i haven't seen any other posts for this product. i sent two requests, one to my address and one to the address of my fiance.
06/99 Aligning the Stars (V Wells, V Guerrero, J Damon) AS-WGD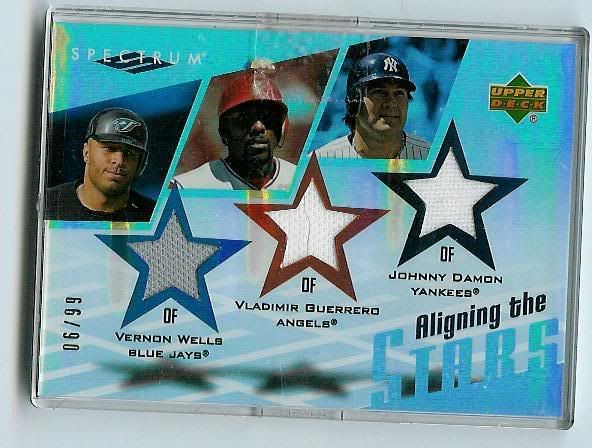 081/199 Rookie Retrospectrum Ryan Shealy AUTO RR-RS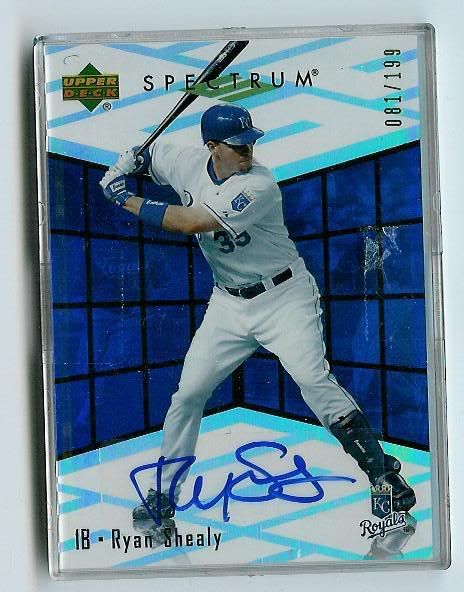 these were my first returns on an upper deck product and i am quite pleased. also, this is my first auto NPN. thanks for looking and i'll try to post the other NPNs sometime soon. would like to keep this thread and just update it each time i receive something.
jason