Some members who I've communicated with know that I couldn't make the expo, due to my vehicle not cooperating the past month, saving for a wedding/house, etc.
But that didn't stop me from having a pretty solid weekend.
Luckily working for a bank I had Friday off, so I decided to turn it into an IP auto day. I was slacking in the morning, and didn't make it to the arena at the time I should've, which resulted in me missing Evander Kane & Ryan O'Reilly, so I was a bit disappointed to start, but the mood changed relatively quickly.
But we'll start with the opposing team that night, the Devils. My fiance's favorite team is the Devils, and being this is the only time they visit Buffalo this year, I went out for autos and we also went to the game. I missed Taylor Hall because of other people being inconsiderate, and angering Hall, which I can't blame him for, the guy around me was a moron. I also missed Pavel Zacha to get Cory Schneider, but I'll take that trade off as a USA fan and a goalie fan.
Here's the 4 Devils goods:
Travis Zajac Stadium Series 8x10: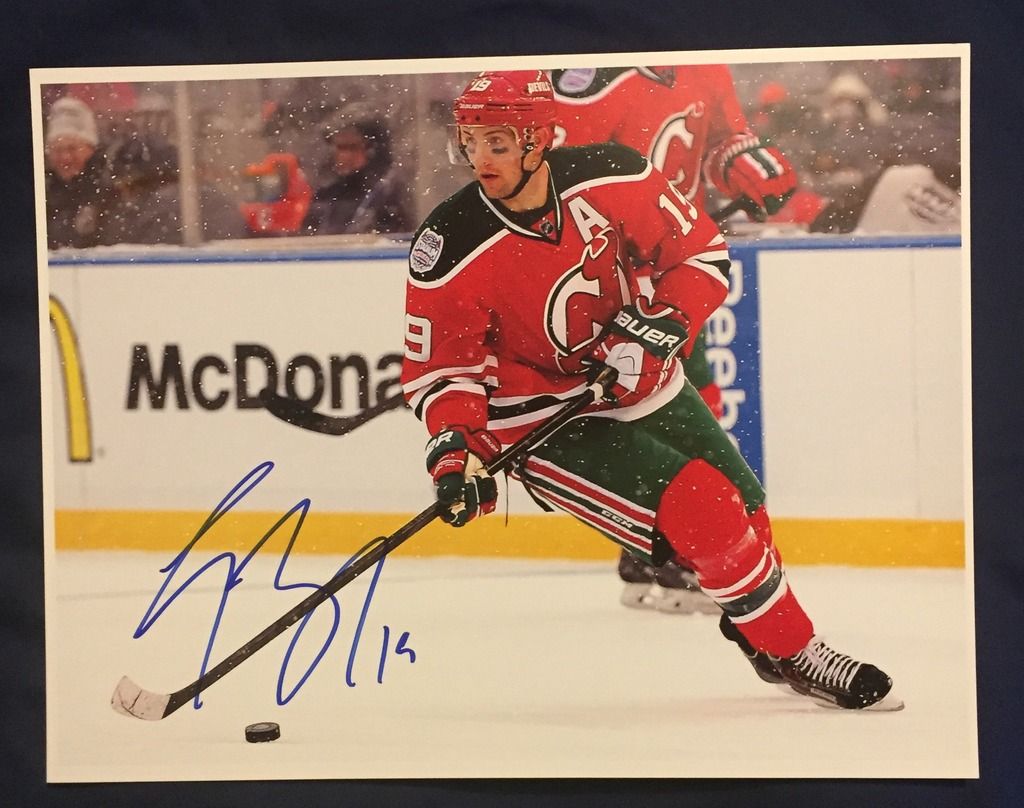 Kyle Palmieri Team USA 8x10: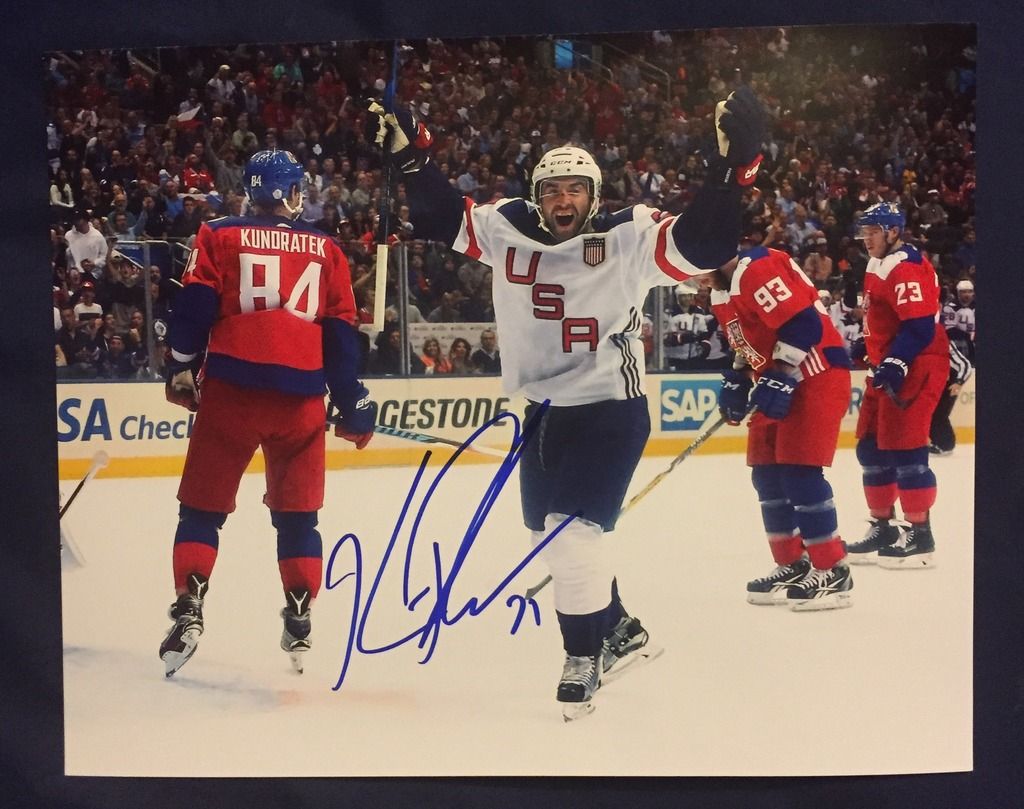 Adam Henrique Stadium Series 8x10: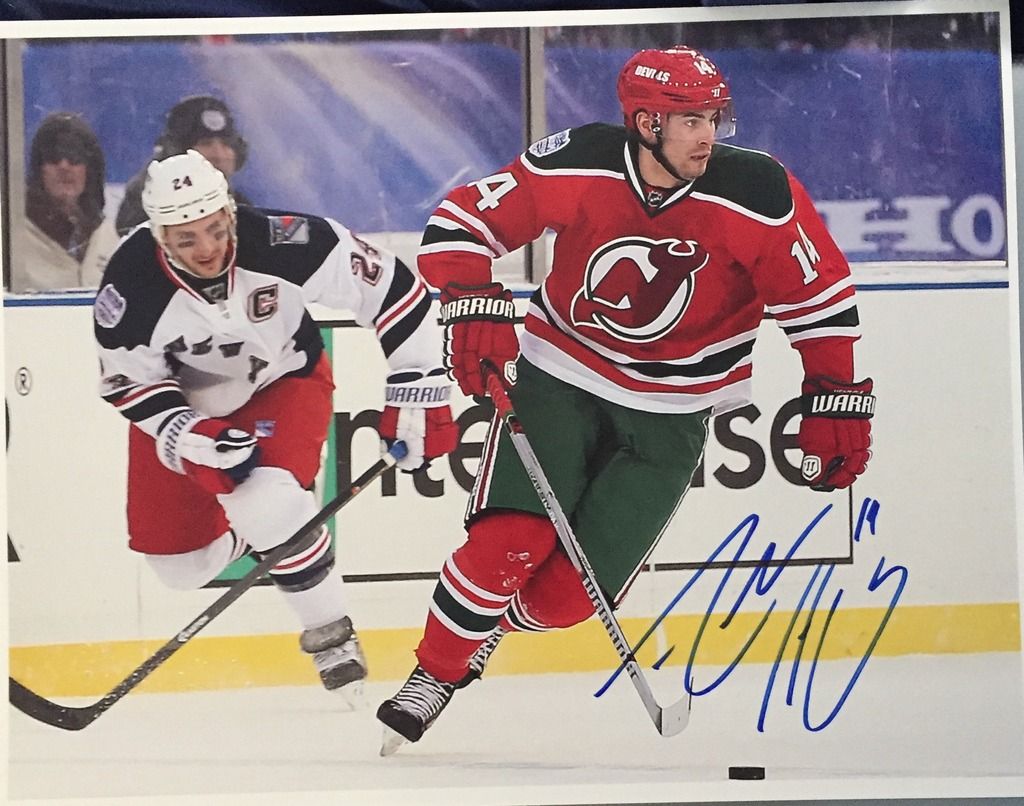 Cory Schneider Team USA 8x10: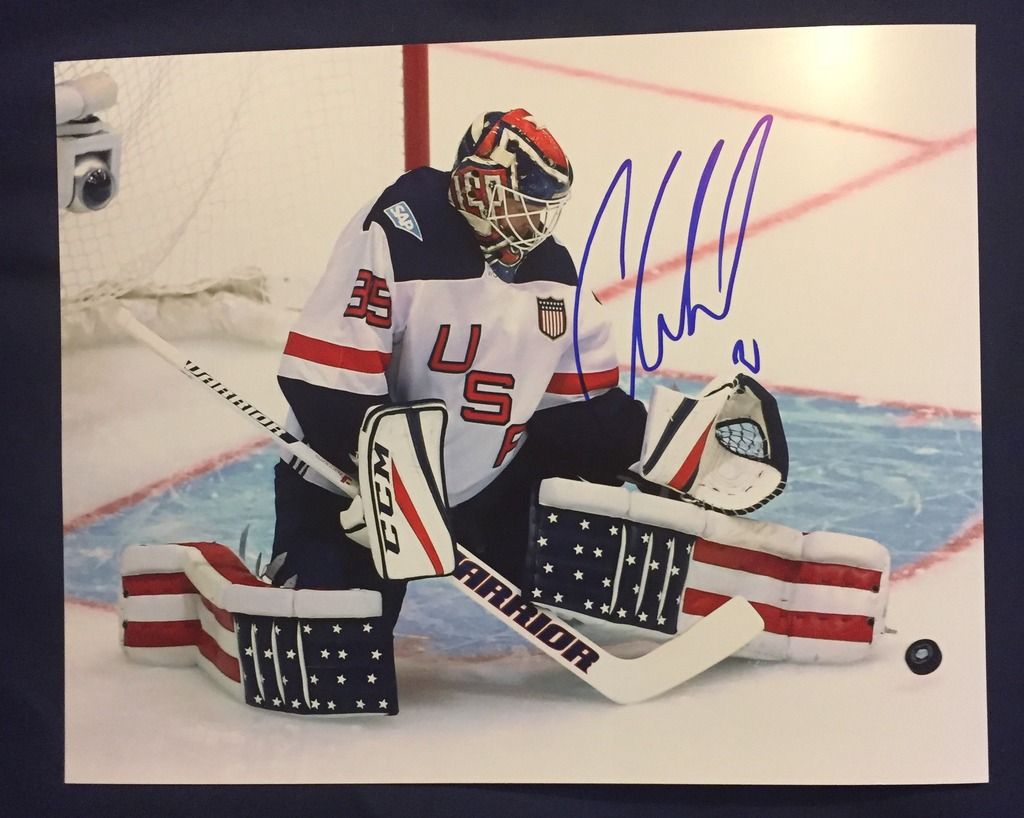 I think the Schneider picture is just awesome, love those pads. And the Stadium Series ones are a little more special to me because we were at that game, good memories.
Now onto the Sabres - really wasn't overly prepared with pictures and getting there late I didn't come away with much, but I was happy with the goods.
2 Signed Pucks: Anders Nilsson & Sam Reinhart. Funny story about the Nilsson, he was riding passenger side with his significant other, and asked me if I wanted him to sign the puck big or small....his GF blurts out, "come on, go big or go home" and laughs at him. Was a pretty funny moment, he was a cool guy.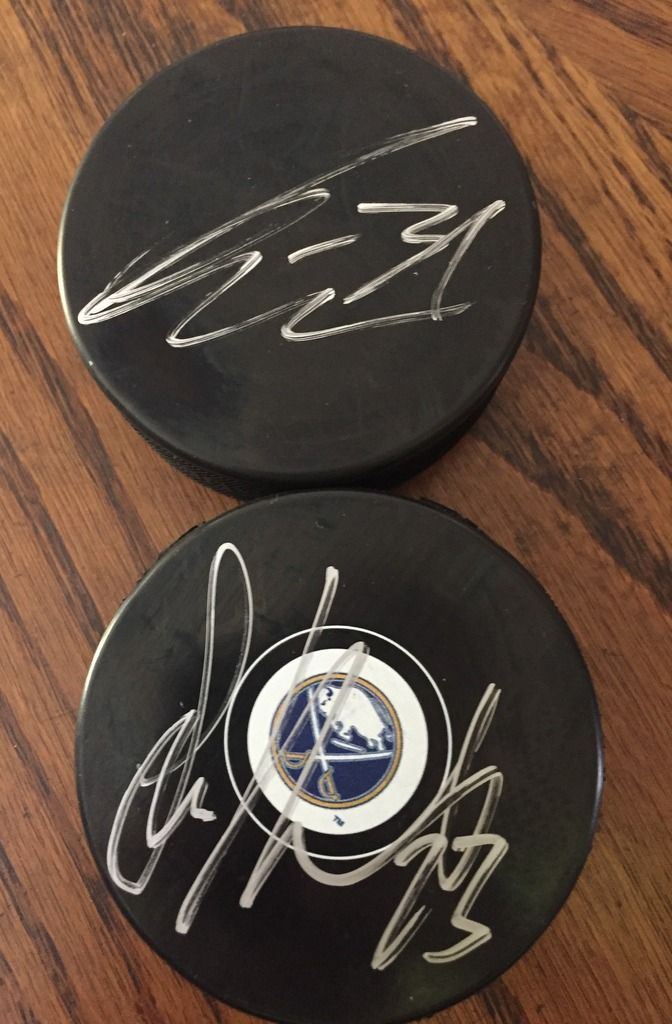 Next up, the usual Brian Gionta 8x10 - always fun with Gio, because 99% of the time he stops for the fans, and typically is prepared with his own blue sharpies in his vehicle.
Johan Larsson 8x10:
Robin Lehner 8x10 (Team Sweden, and Sabres, love the overhead shot)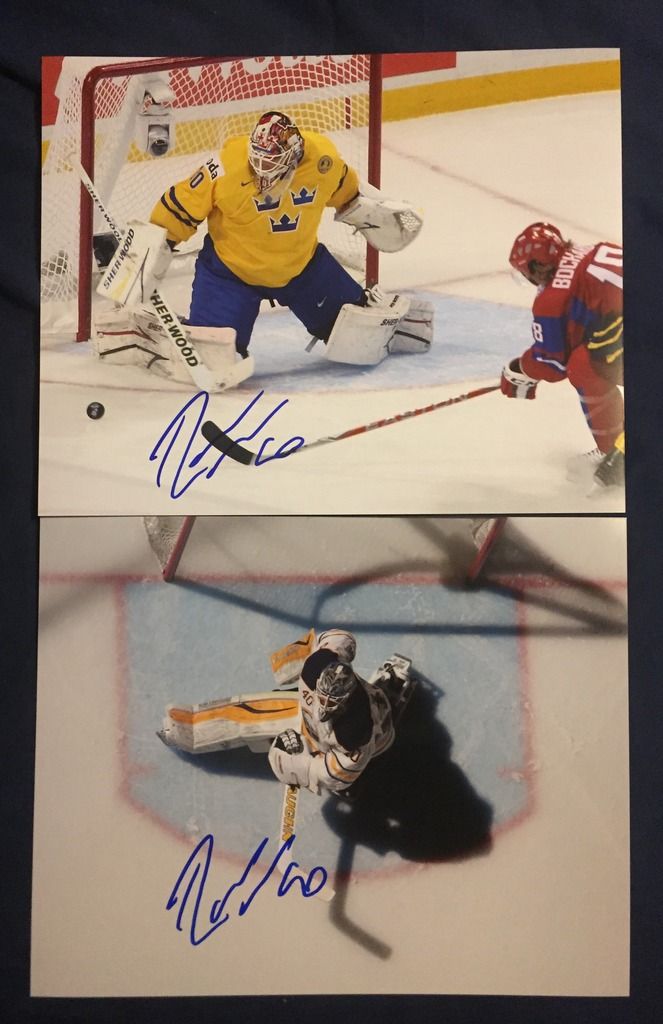 And the acquisition that made the day worth it. Over a year in the making, the toughest person the nail down here in Buffalo last year. Usually if I buy a jersey, the objective is to get it signed. Well the quest is over for this one, and I couldn't be more thrilled about it.
Jack Eichel Signed Buffalo Sabres Jersey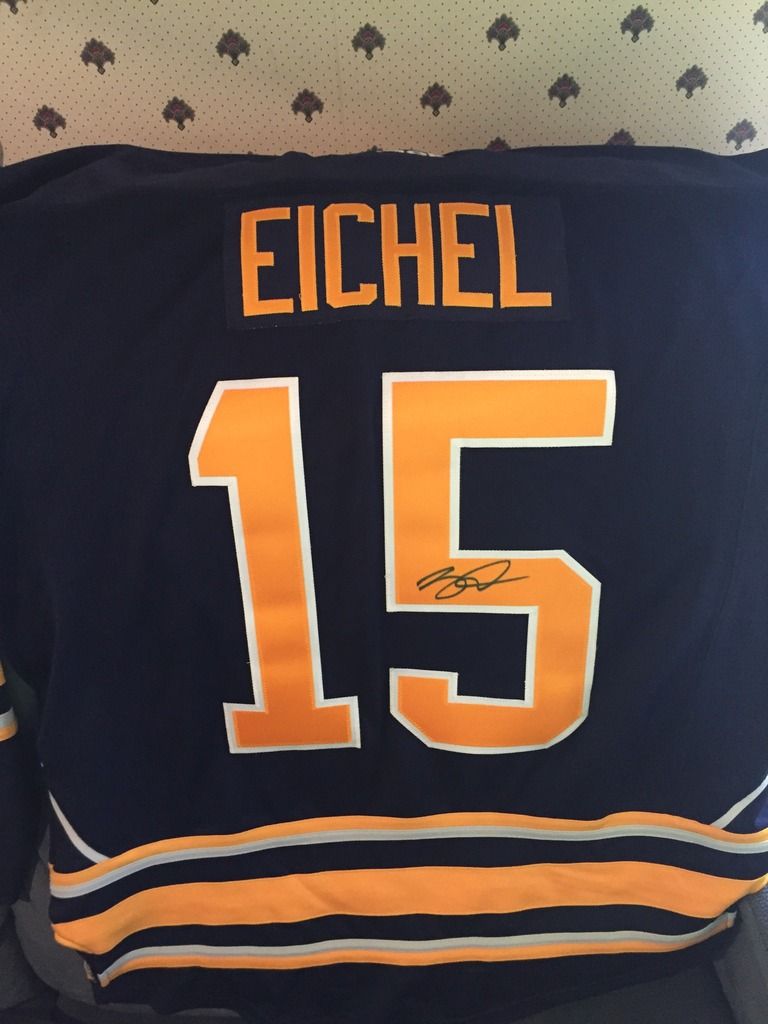 Really pumped to finally have that signed. So while I wasn't able to attend the expo, it was a very successful weekend in the hockey department for me.
Thanks for looking, comments appreciated as always!