So I've been quite pleased with Contenders this year, but only last night have I realized that my two monsters have actually come from packs, not from boxes.
First off, this one came on the release day from 6 loose packs: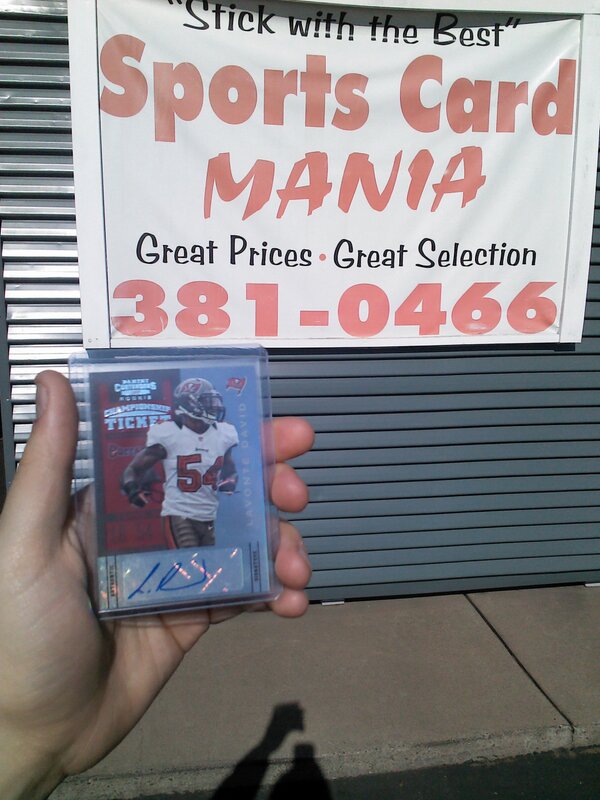 That's a Championship 1/1 auto of Lavonte David.
And THIS one came last night from another 5: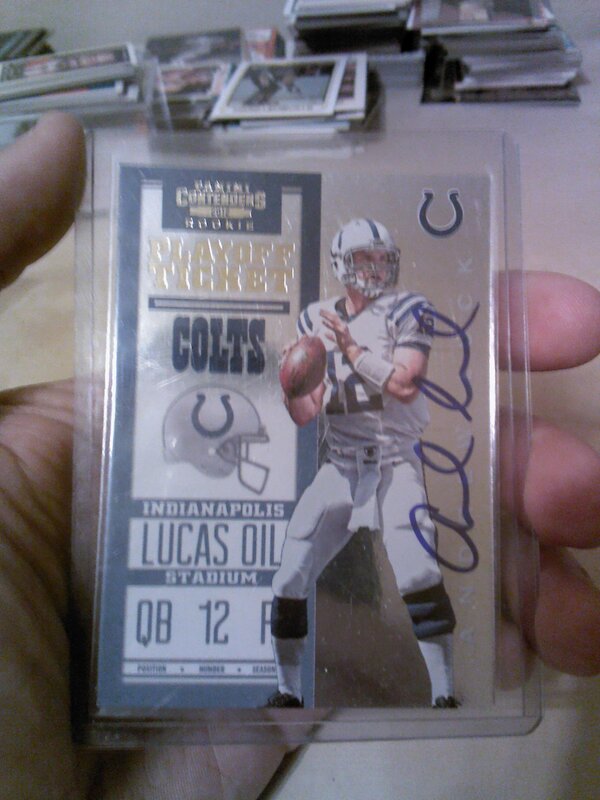 THAT would be a Playoff Ticket auto #/99 of Mr. Luck.
Bizarrely, both from small pack breaks, and both from the same store: Sports Card Mania in Sacramento. Those 11 packs have smashed my boxes!