2012 Upper Deck SPx Football Winning BIG Materials Patch /10
Finally landed the Jeff Fuller last week to complete the set. Thanks to all that were helpful in assisting me in either freebie, selling, trading or acquiring a card for this set for me.
mattfastiggi (Matt) - Jeffery, Trueduckfan (Chris) - Osweiler, jrlebert (Jean Ramon) - Martin, Poker808 (Ryan) - Jones, BAMBAM (Eric) - Wright, Earlsnake07 - Foles, RW34 (Wendy) - RGIII (lassoed it after it was pulled at her LCS).
Collection Facts:
1) Personally pulled the Mohamed Sanu at the LCS, which started it all. I had it sold for a good price, but didn't pull the trigger, thus my downward spiral to chase the set.
2) I have none of the 30 cards #d - 03/10.
3) Only card #d to a player's jersey number is DeVeir Posey 08/10. A Buckeye, so had to have it.
4) Six cards are last numbered at 10/10 and only one numbered 01/10.
5) Invested $1,262.04 to be first to completed. An average of $42.07 per card. YIKES.....
WM-1 Alshon Jeffery 09/10
WM-2 Brock Osweiler 08/10
WM-3 Brandon Weeden 10/10
Last One
WM-4 Case Keenum 08/10
WM-5 Isaiah Pead 07/10
WM-6 Dan Herron 08/10
WM-7 Dwayne Allen 10/10
Last One
WM-8 DeVier Posey 08/10
Jersey #
WM-9 Doug Martin 04/10
WM-10 Dwight Jones 10/10
Last One
WM-11 Jeff Fuller 05/10
WM-12 B.J. Cunningham 08/10
WM-13 Justin Blackmon 07/10
WM-14 Kellen Moore 09/10
WM-15 Kirk Cousins 05/10
WM-16 Coby Fleener 09/10
WM-17 LaMichael James 10/10
Last One
WM-18 Rueben Randle 06/10
WM-19 Mohamed Sanu 04/10
WM-20 Michael Floyd 08/10
WM-21 Juron Criner 09/10
WM-22 Kendall Wright 09/10
WM-23 Nick Foles 05/10
WM-24 Nick Toon 10/10
Last One
WM-25 Jarius Wright 02/10
WM-26 Robert Griffin III 04/10
WM-27 Russell Wilson 10/10
Last One
WM-28 Ryan Broyles 05/10
WM-29 Ryan Tannehill 07/10
WM-30 Trent Richardson 01/10
First One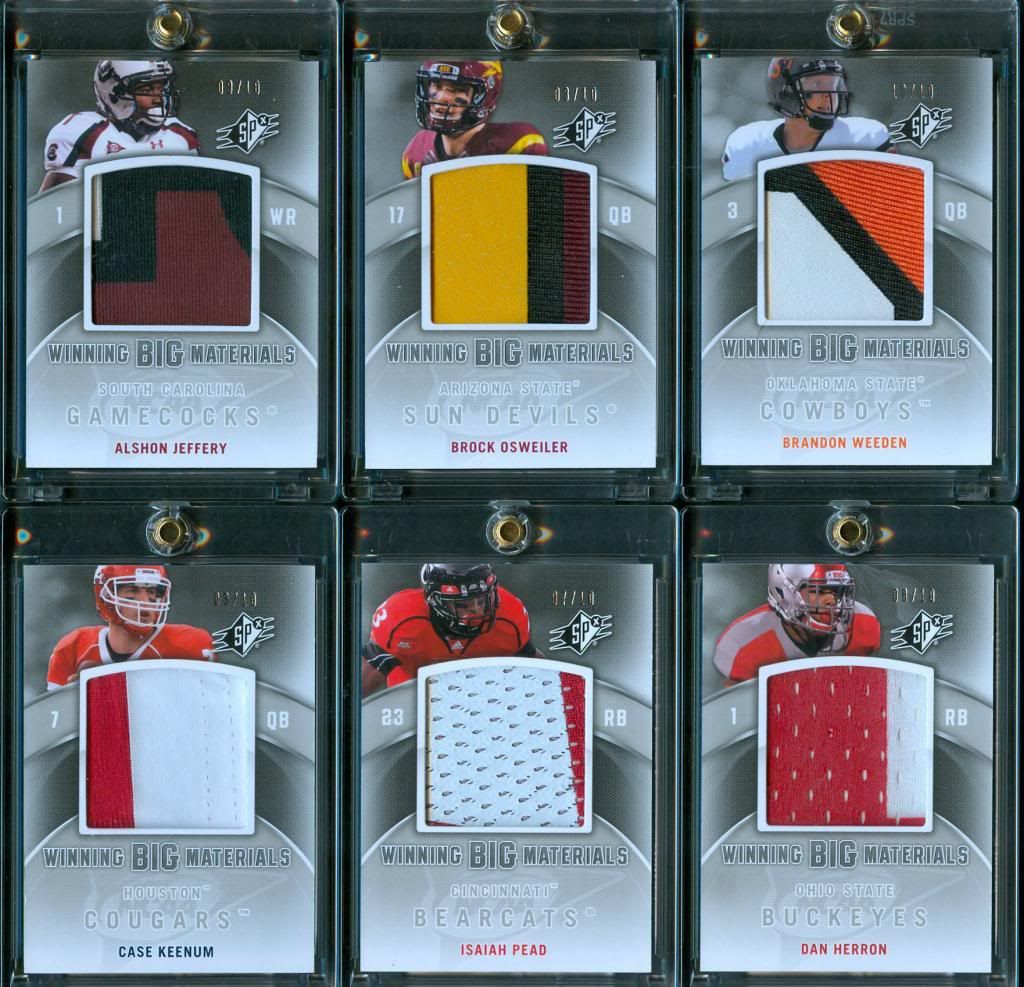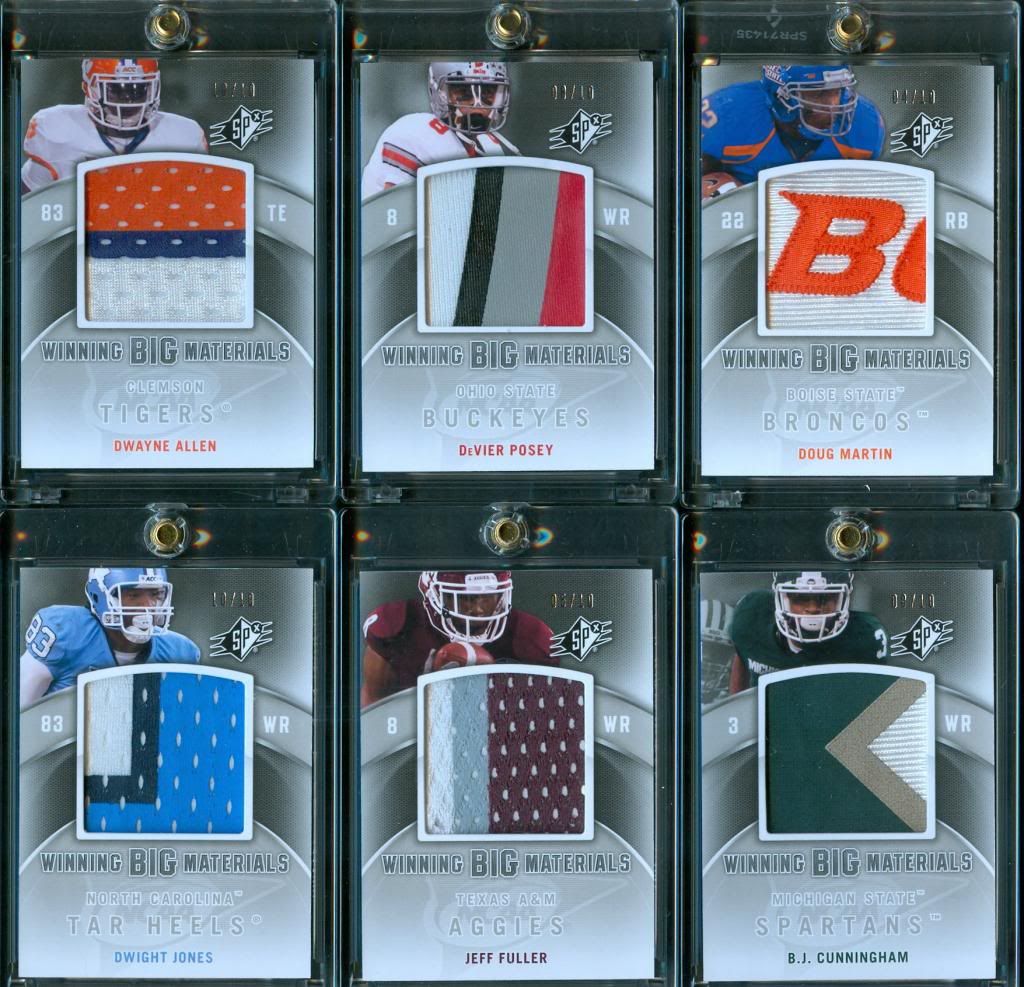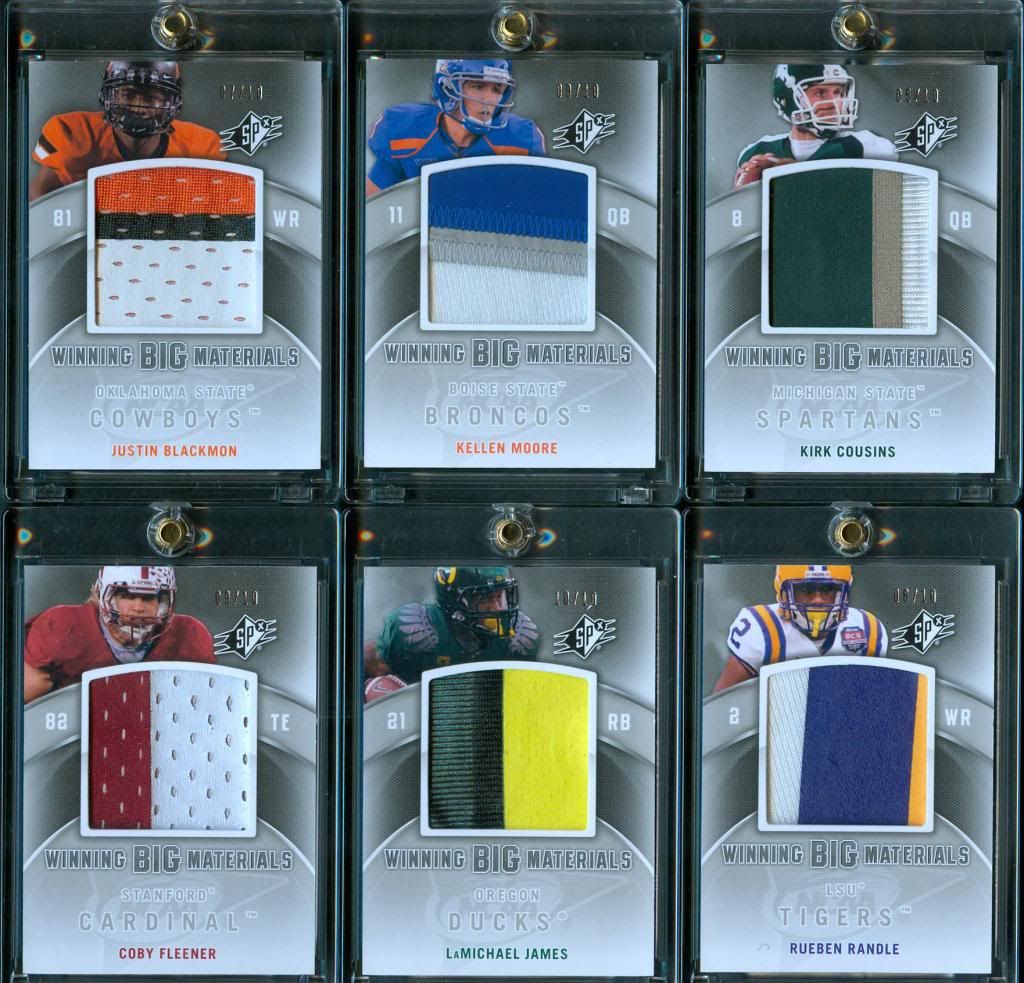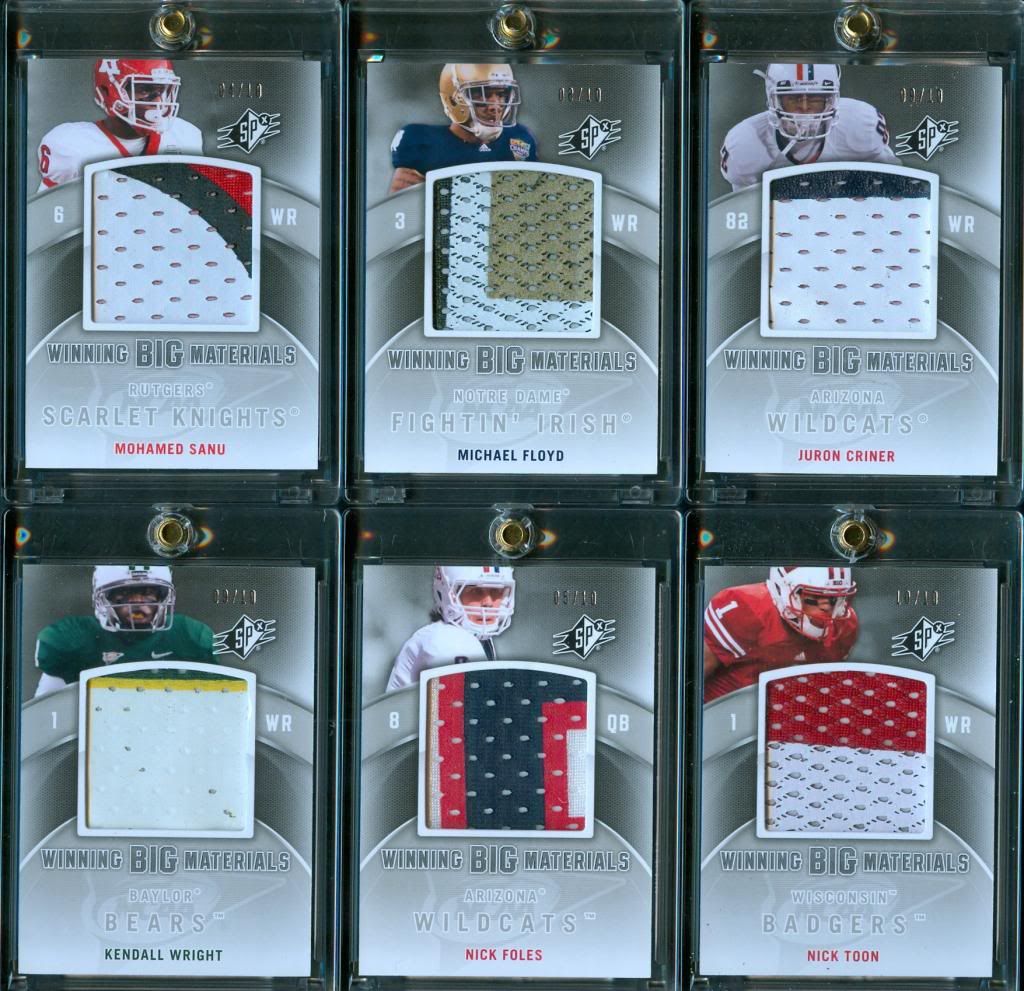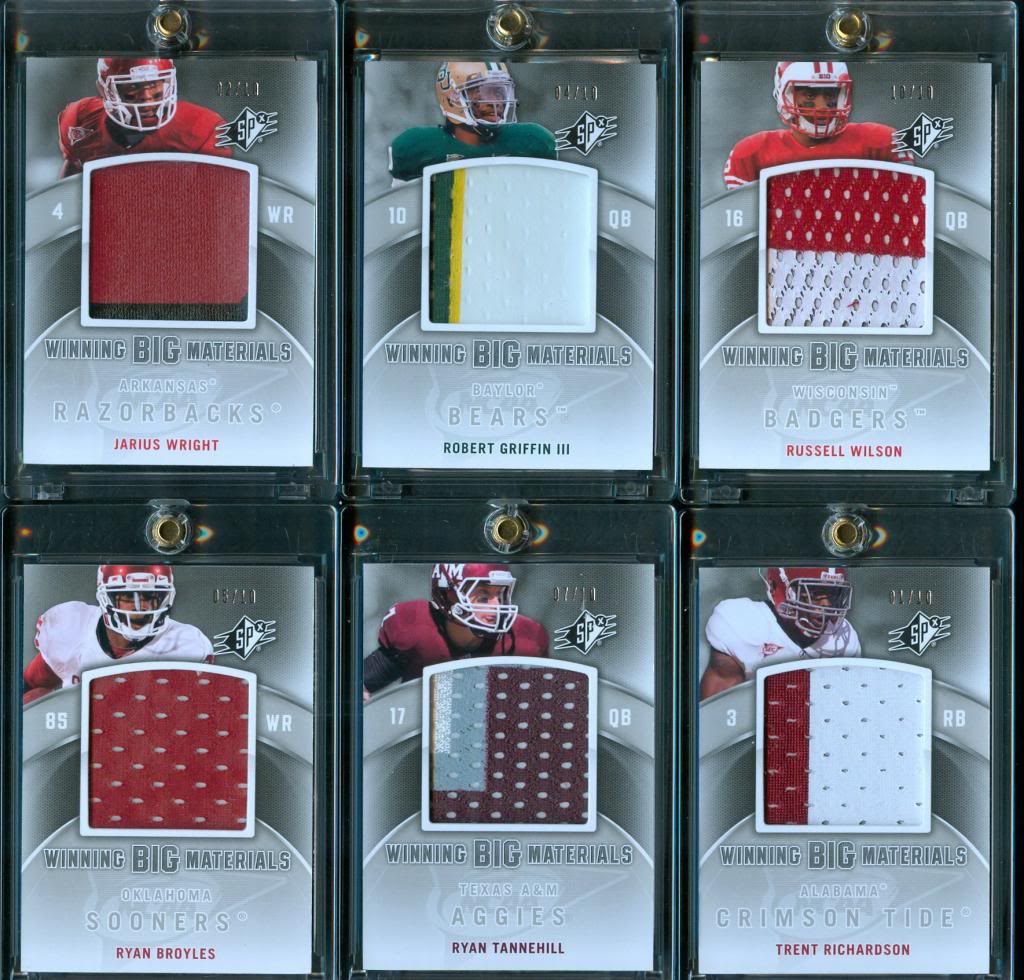 All Together: