Nice looking cards!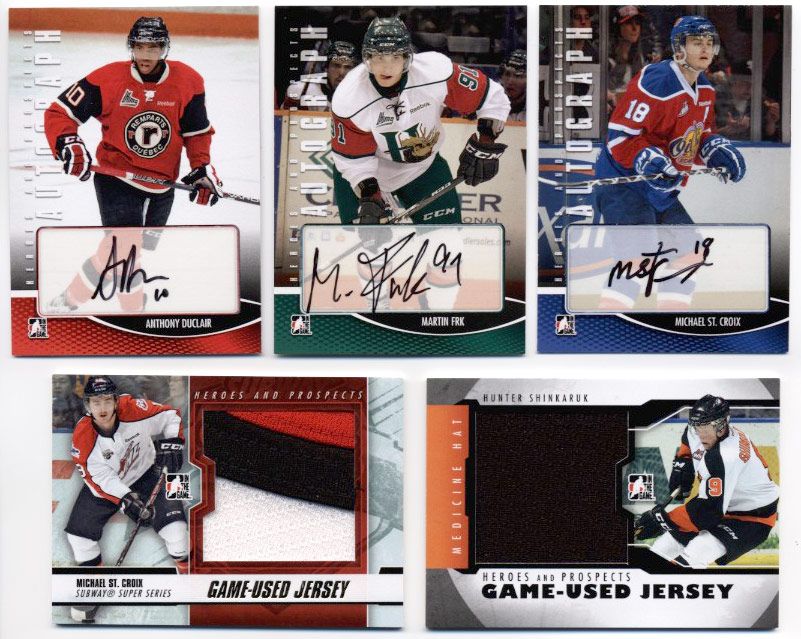 Anthony Duclair auto
Martin Frk auto
Michael St. Croix auto
Michael St. Croix Subway Super Series jersey gold /10 (this patch is SO thick!)
Hunter Shinkaruk jersey black
NOT SCANNED:
Tom Wilson Top Prospects TP-01
Ryan Strome Subway Super Series SSS-08
Max Domi 3D
Jordan Subban 3D
I don't know anything about these young guys, did I do any good? The 3D cards look amazing, but they don't scan too well.
But the best part of the break... the Heroes base cards I did the artwork for!
I'm 3 cards short of the 30 card set, but I'm looking to pick up dupes.