Hey guys haven't posted any items in a bit and recently moved but here is my newest adds.
From the show.
All pretty cheep.
Sammy Morris auto (favorite of mine as i have become pretty friendly with him)
Lamar Miller gold auto patch #/75
these 2 Daniel thomas card for like 7 dlvd on ebay.
DT contenders auto RC
DT SPX auto jsy #/225
2 IP autos.
Meet Stevan Ridley for agood cause 20 for an auto money went to Local HS football team. Was supposed to be 2 for 20 but guy told me 1. Wasn't gonna fight about it.
then today i got to meet
Jermaine Cunningham he came into my work to ship something out. So i asked him when he was done and he said "my pleasure"
Also a nice dolphins game used add.
Got these from a guy who broke up a MEARS lot.
GU'ed 80's wristbands have pics of a few phins players wearing them so will put them w/ a pic.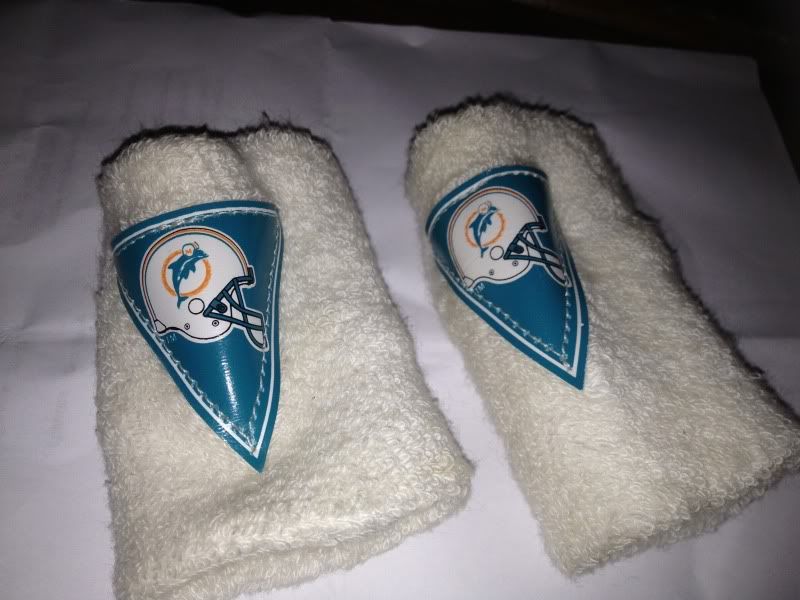 Then the biggie.
I saw he had a card in 2012 Certiified and was like crud now i need to save for the Black well guess what it came up like the next day.
Well i paid a bit more than i wanted to but its mine. (also recently added his base & red & blue as well)
1/1 Certified Black
Cameron Wake.
LMK What you think thanks for looking.