just got these the other day,thought i show them to you guys.there were alot of rookie auto patches.it states one rookie auto patch per box,i ended up with 5,in two boxes.not much in the way of older players,except the Roy jersey /50,i was hoping for a Stevey Y auto,or something. oh well,thems the breaks,...here's mine!
first i got a couple redemptions:
here are the Base:
some jerseys :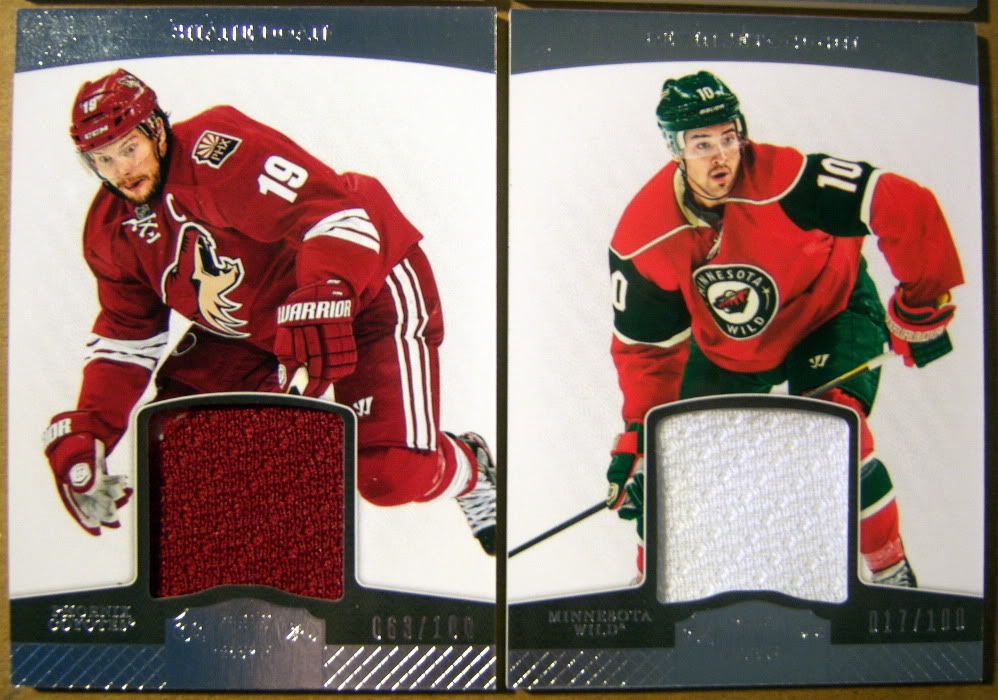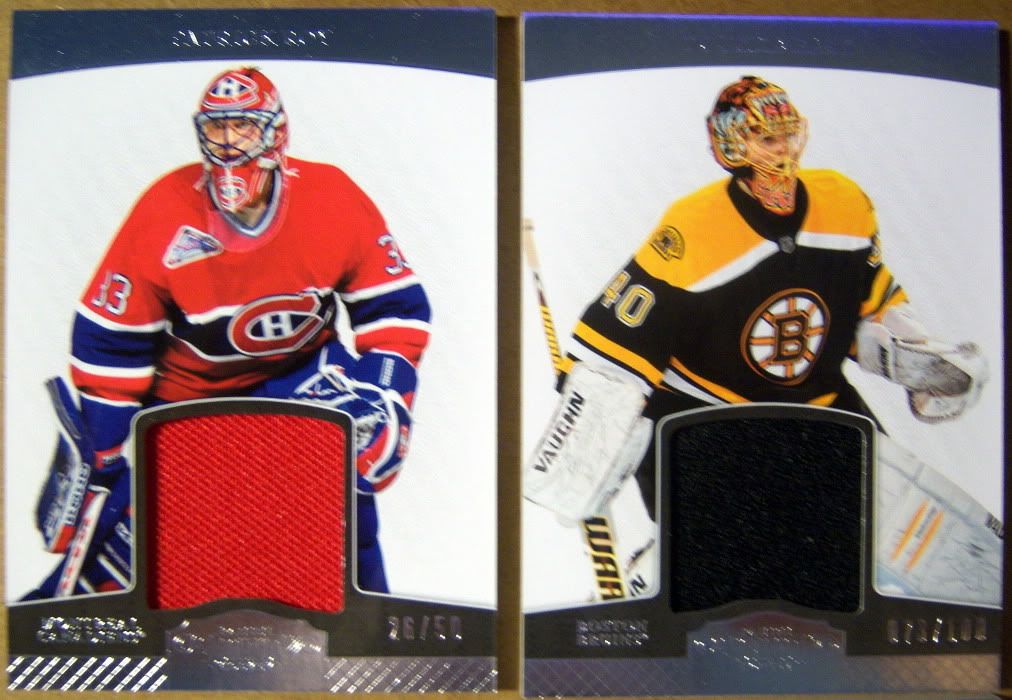 and the rookie auto patches: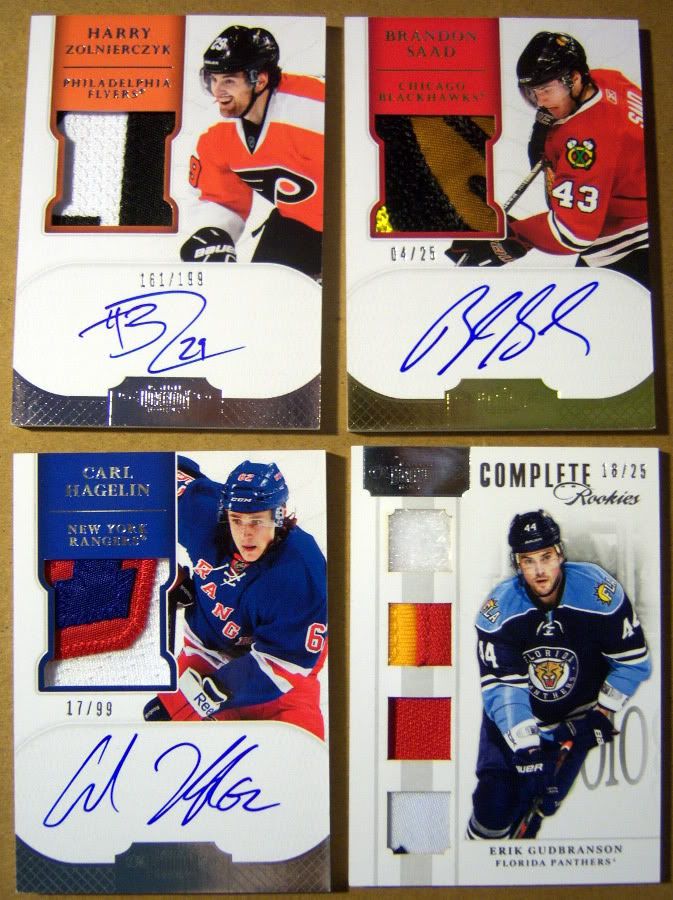 thanks for taking a gander! i'd have another go at this product,but i think i'll try "The Cup" first!