I opened up 3 more boxes of True Blood. They'll probably be my last.
Box 1:
Lauren Bowles auto
Roul Trujillo auto
Bill shadow box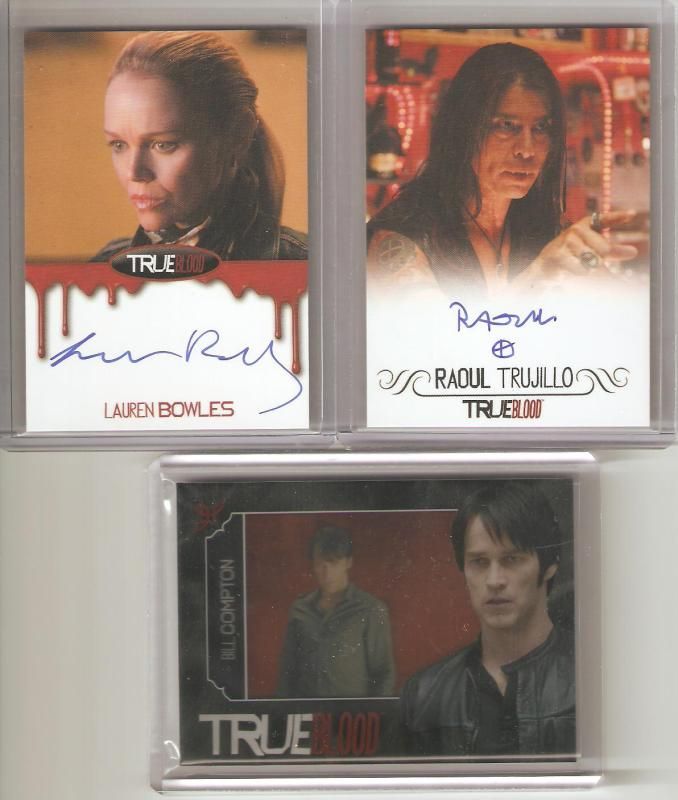 Box 2:
Mariana Klaveno auto
Dan Buran auto
Box 3:
Allan Hyde auto
Courtney Ford auto
(Definitely the best box with one of my wants and one of the very limited autos. However, still not nearly worth the price of the box.)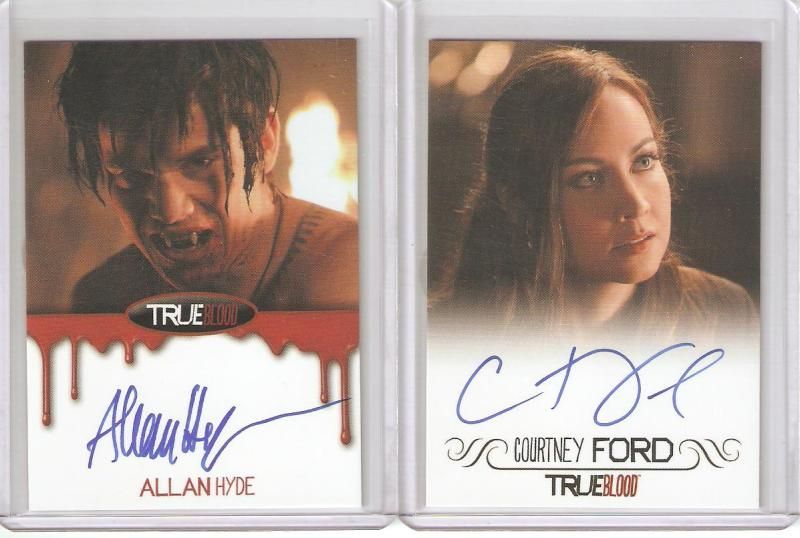 I'm keeping the Courtney Ford auto. Everything else will be available in my sale thread.