I broke 2 boxes of True Blood, 1 box of Family Guy season 3/4/5, and 1 16 pack retail box of Thor. Here's the break.
16 pack Thor retail box:
Odin memorabilia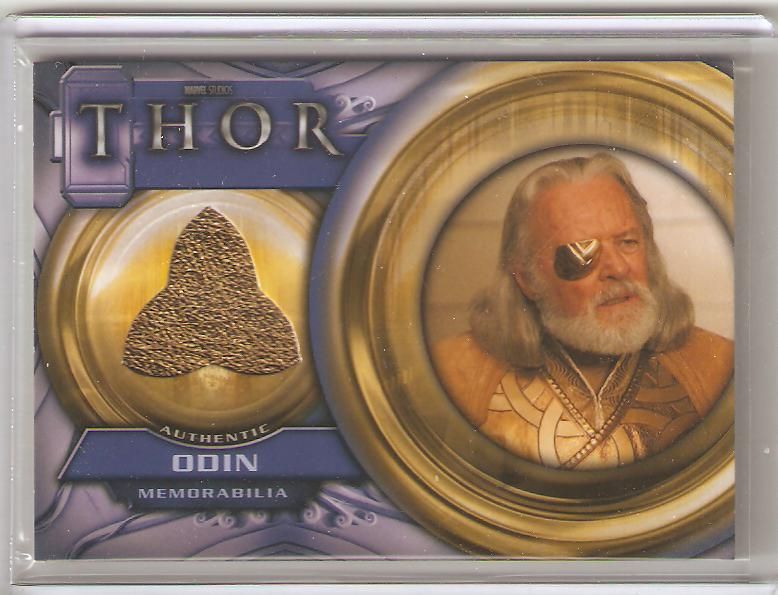 True Blood box 1:
Lindsay Pulsipher auto
Don Swayze auto
Bill shadowbox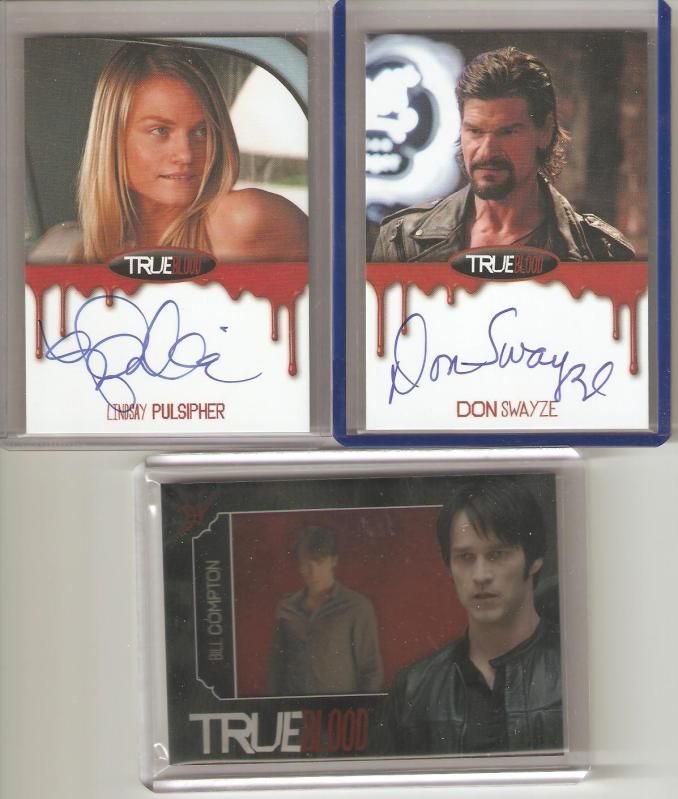 True Blood box 2:
Carrie Preston auto
Adina Porter auto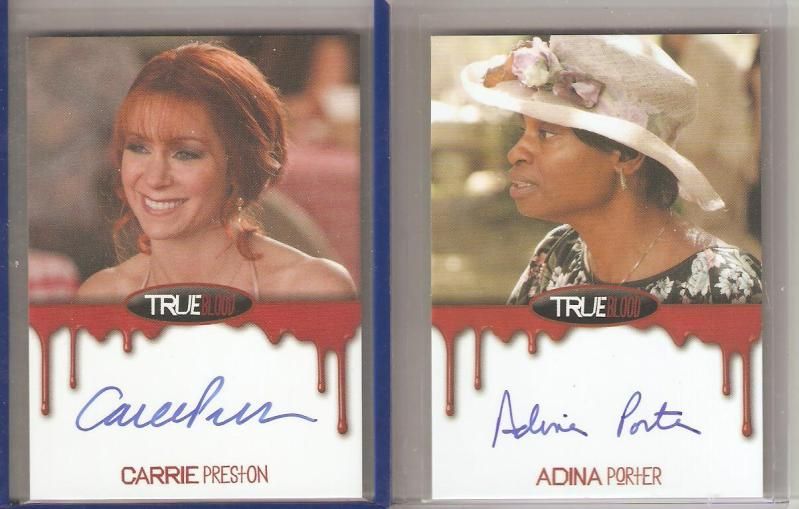 Family Guy box:
StewiE.T. sketch by Ken Hayashi
Alfonso Ribeiro auto
Quotables refractor #ed to 70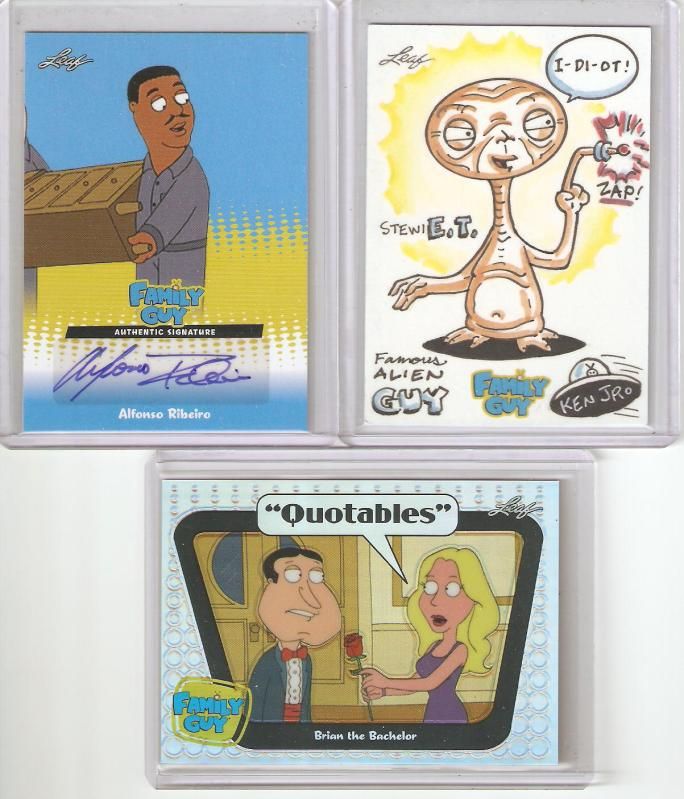 I'm keeping the Pulsipher auto. Everything else is for sale in my sale thread.