I had picked this up from a larger purchase. The seller threw it in to add some additional value to the lot. He just mentioned that he thought it was a rarer one of kind type item but after looking on ebay that they only sell for like $50 so he included it.
It is from Super Bowl XXXV1 Patriots Rams and Tom Brady's first Super Bowl win. I'm getting ready to list some items on ebay this week and I have no use for a Patriots winning Super Bowl ticket haha, so I was looking closer at it to list it last night and noticed it was ticket 09 / 11 / 01 in gate R. This would have been the first Super Bowl after 9/11 so I thought that was pretty cool and it might in fact be a one of kind type item (who knows if it's worth more or not because of it but that's besides the point). Looks like there would have been only 4 9/11/01 tickets (four gates to the stadium) so most likely this would be the only unused.
My question is, is this something that could be faked? Or is it just a coincidence. Couldn't find any others on ebay or mentions of reprints with 9/11/01 through google.
I don't want to list some sort of reprint on ebay so I want to try to make sure it is not. The hologram, perforation, bar code, sticker all look legit. I recieved it in the block / plastic it is in and the ticket looks in almost perfect condition. The blue sticker on the back is on the ticket and the "Made in Tawan" sticker is just on the block.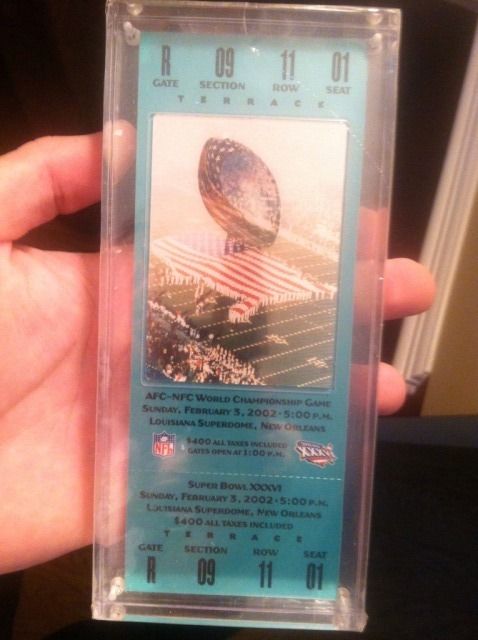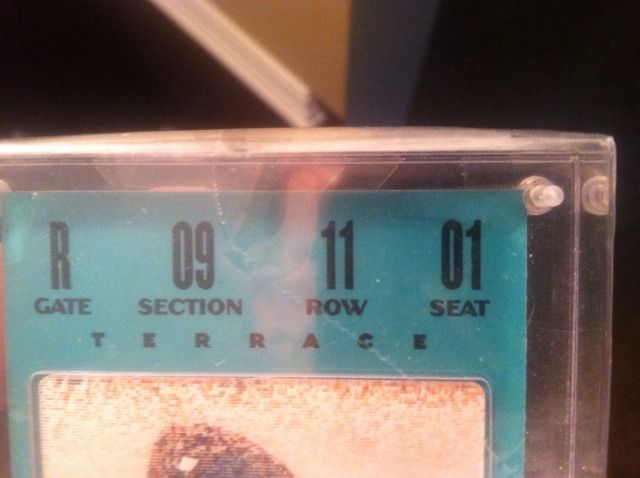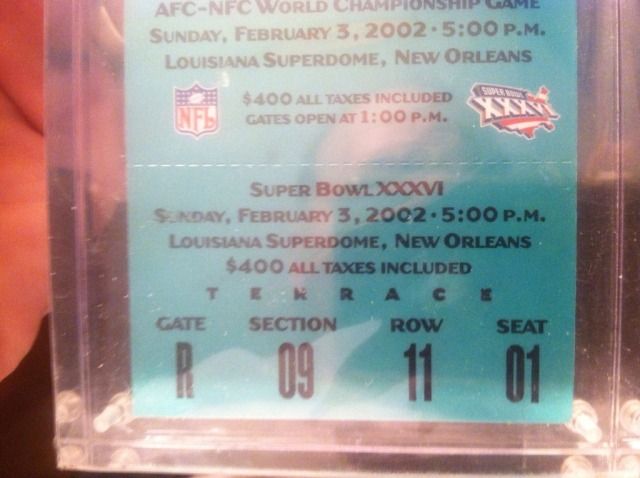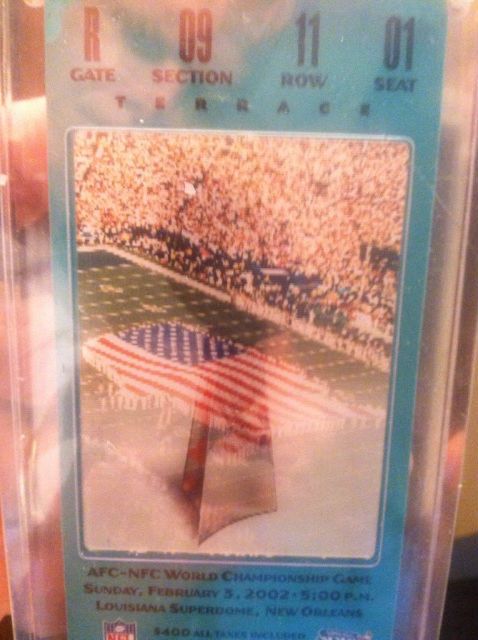 Any ideas on this? Pretty cool item in my mind if it's real. Thanks!