Since it appears that Upper Deck has chosen to all but eliminate SPx this year, with the limited quantities that will be produced, the SPx 264/ PC will slow. I have over the years collected 264/ "variants". I prefer ones that are #d on the front, as with most Upper Deck product.
Variants = items with serial number 264/xxx, 0264/xxxx in other products and sports than SPx football.
I am pretty selective of the variants that I purchase. Focus is more on Autograph or Auto/Jersey items. Most are received via trades or freebies. Here is the current count of said 264/ as of 01-02-12:
Baseball - 37
Basketball - 25
Bowling - 1
Celebrity - 2
Football - 357
Golf- 5
Hockey- 17
Other- 0
Total Variants -
444
Start off with the SP Authentic Football:
2004 SP Authentic Michael Jenkins 264/799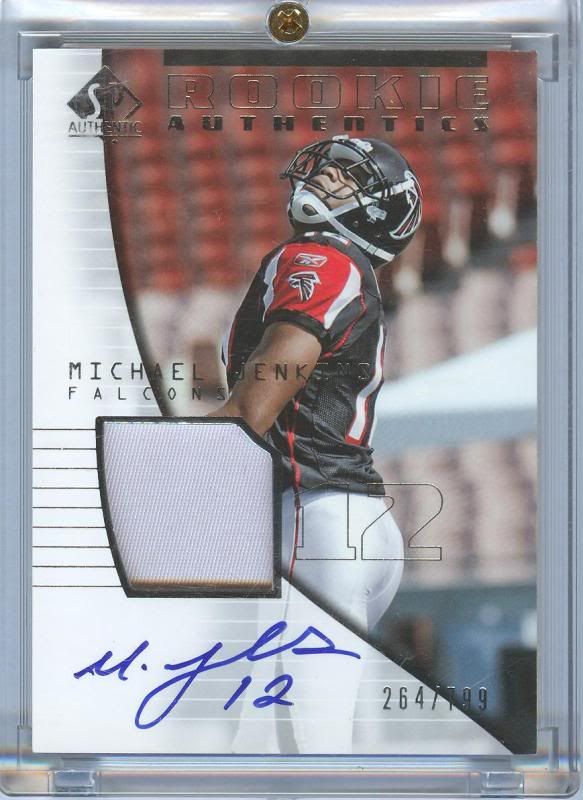 2004 SP Authentic Julius Jones 264/299
...Second time I have owned it...
2005 SP Authentic Jason Campbell 264/299
....Real?? Not sure...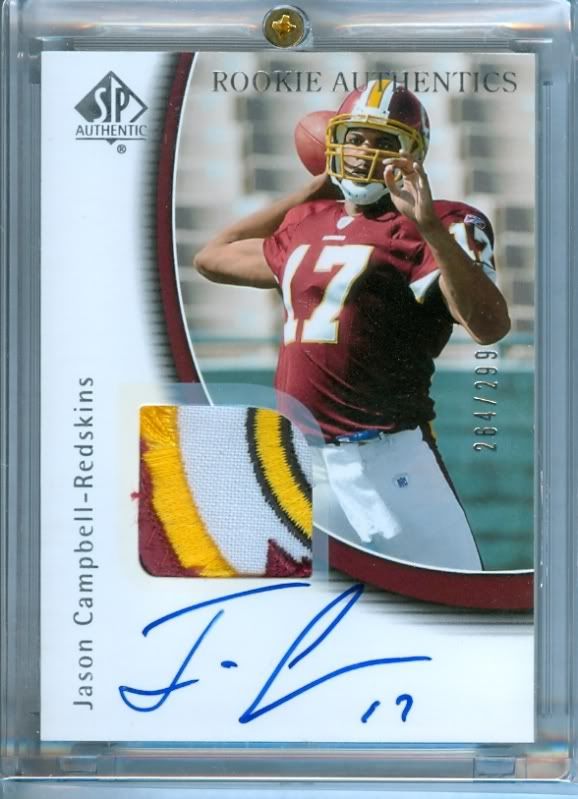 2005 SP Authentic Alex Smith 264/299
2006 SP Authentic Demetrius Williams 264/999