In this thread I will be detailing my collection of signatures on a Super Bowl XX Program.
The 46 defensive scheme was and is one of my favorites. This spawned many great coaches we have now.. rex and rob ryam, leslie frazier, mike singletary, ron rivera, gary fencik just to name a few.
I bought the program for $9 and all the signatures have been free.
I will update this as I add them. The link to the page is below.
http://s278.photobucket.com/albums/kk100/s...20XX%20Program/
Ditka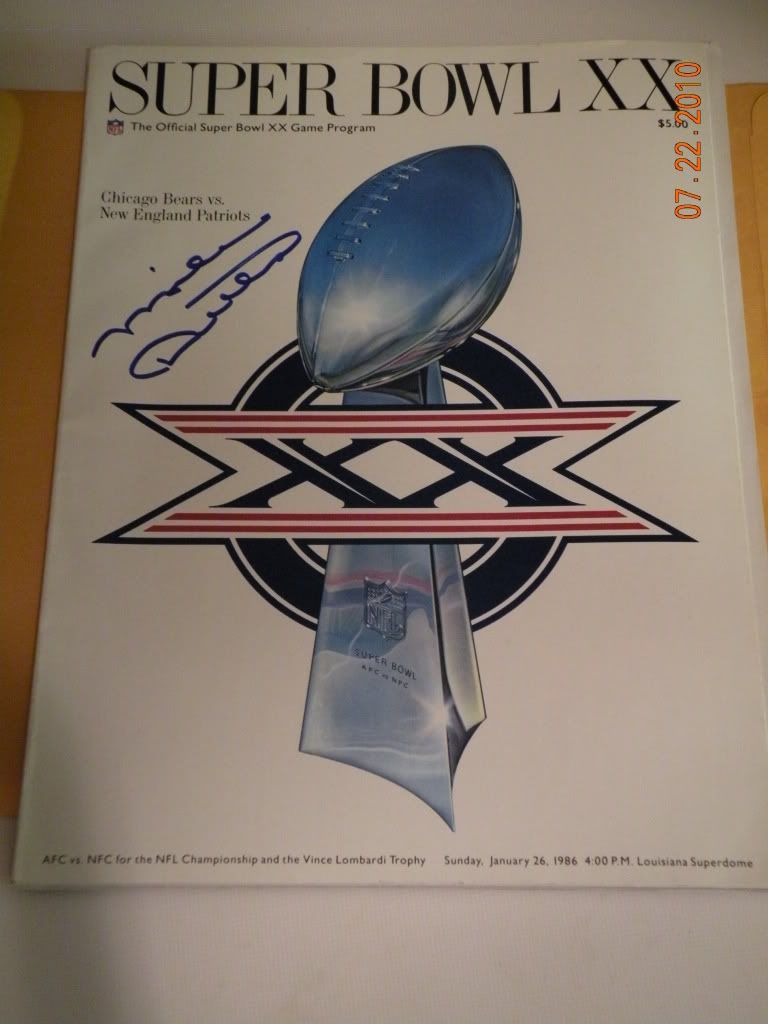 Ditka,McKinnon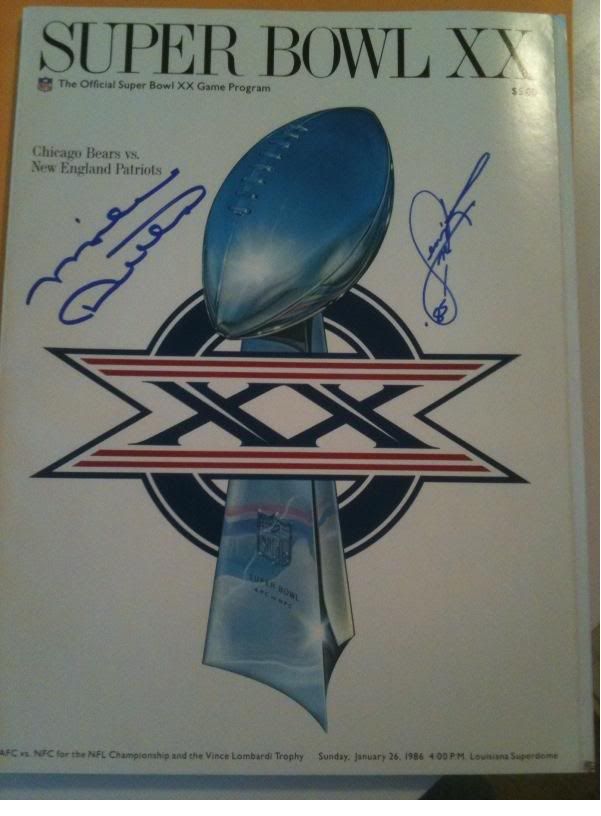 Ditka,McKinnon,Fencik
Ditka,McKinnon,Fencik,McMichael,Hampton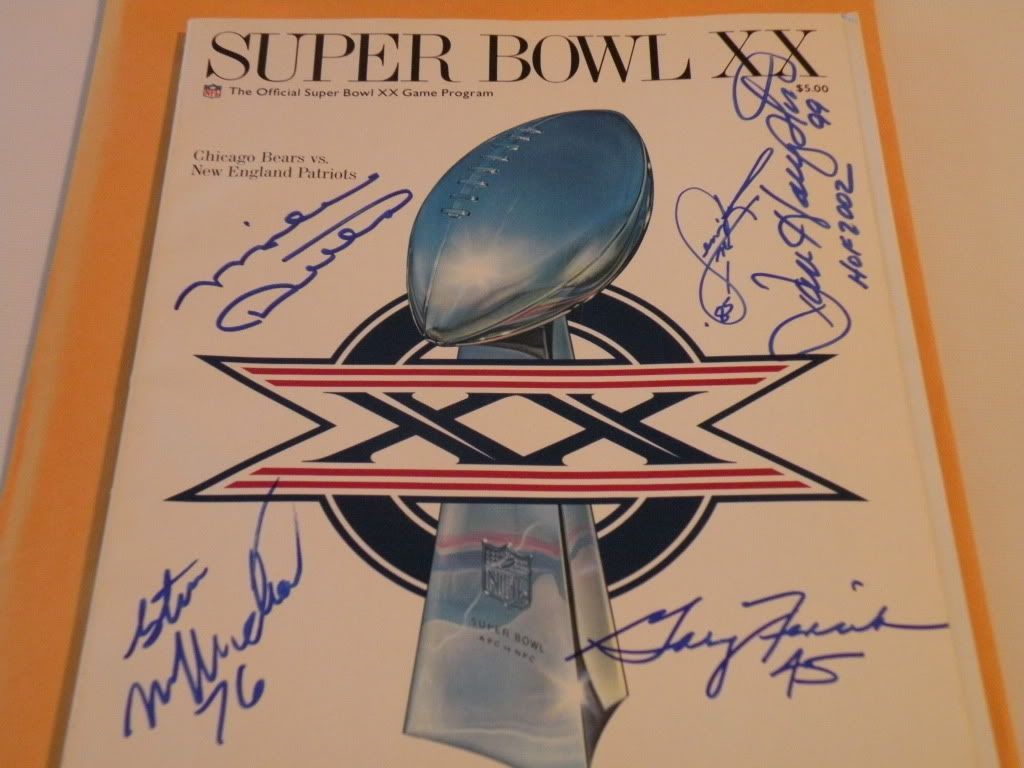 Ditka,McKinnon,Fencik,McMichael,Hampton, Dent