Alright guys I have tons to trade, just worked out a deal so I have these incoming :
NFT!!!
2006 Jerry Rice Leaf Certified Materials Fabric of the Game JSY/AU /80
and
2007 Joe Namath SP Football Heroes AU /15
*just added today scan will be coming soon.
don't know yet if this will be for trade.
2009 Topps Magic 1948 Magic Autographs #DM Dan Marino #ed/25 $200
Moreno Patch Auto #ed/25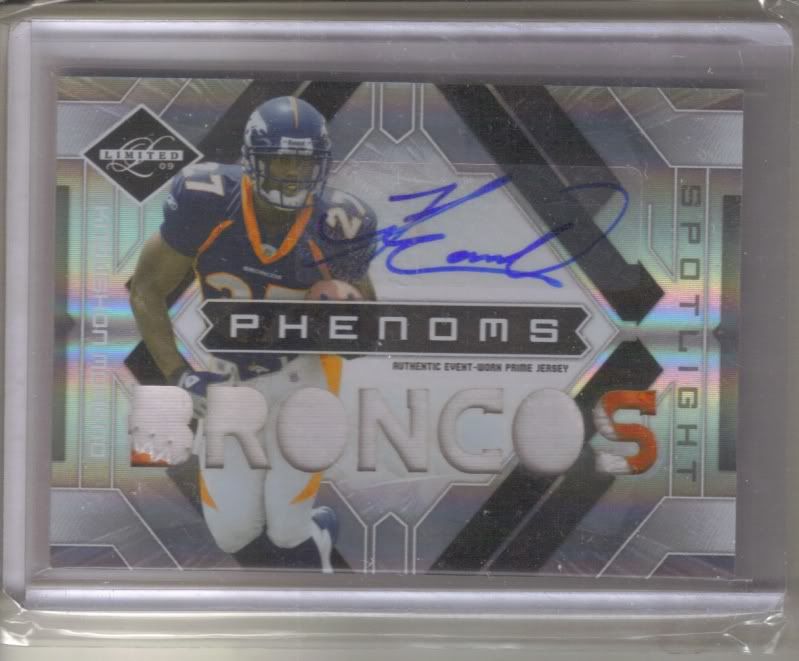 No scans yet, I will scan and post pics when I get them in. But dont get too excited as both are going directly to the PC which means you better come big. I am going to be moving some stuff around in the bucket so I am not posting any scans with this post but check around and tell me what you like. Thanks AL