this is the complete 5 card 1995 Old Judge auto set.
all are on card autos and numbered to 500 as shown. i would really prefer to trade this as a set since its complete.
i have been trying to trade all my fb except this until now because i put this set together myself back in 1995 and have always liked it.
to trade it i will almost certainly want a yankee auto in return but will listen to other offers mostly baseball but will trade for the right football.
PM's work best and i will respond to everyone even if not interested.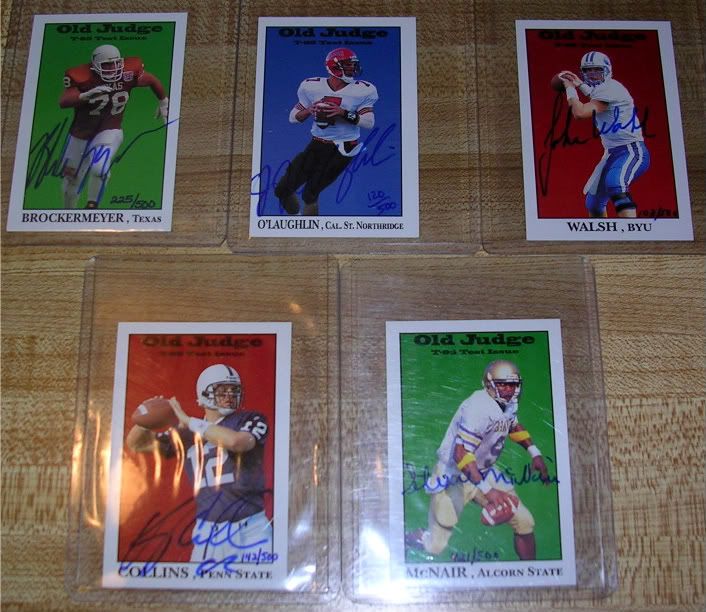 --