Here's the best of the best I will offer for trade!! It may not be easy to get but hey it's the good stuff
4 Color /399 - Not sure on the value I'd trade this at, it would just have to be something I couldn't refuse!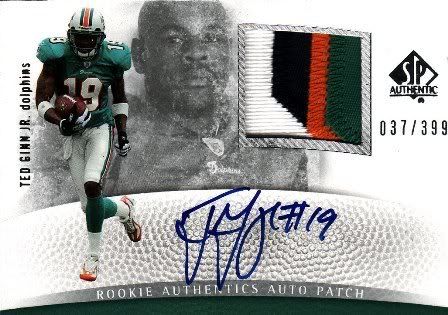 Cut autograph 20/21
/715 Sweet Patch!!
/10!!! NICE! too bad he won't get to play in the Super Bowl
and a couple other items that are new
/10!
/50
and...
/25!