I got a case.
I busted a case
All 3 boxes had two base in them.
What a waste.
Well I just talked to UPPER DECK Everyone and stop buying this now. They said it says in the sheet Find 1 Autographed Rookie Patch, 1 Autographed Patch, 1 Memorabilia or Autograph, 1 Base Set Card and 1 Base Set, 1-of-1 Plate Card or Parallel in every premium box.
So in other words F$#% YOU PAY ME! Well I have to say I did at least like this card and a few others will be on the other site pronto.
Magic Auto Serial Stamped 2/10
Alonzo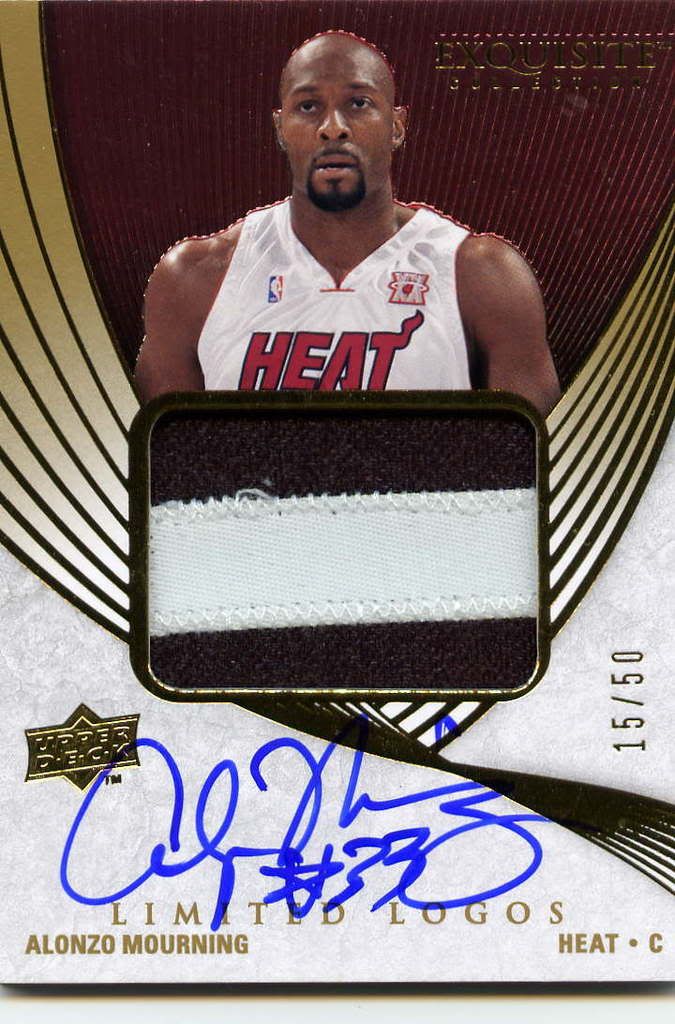 Dual Richard Julian Wright Potential I guess?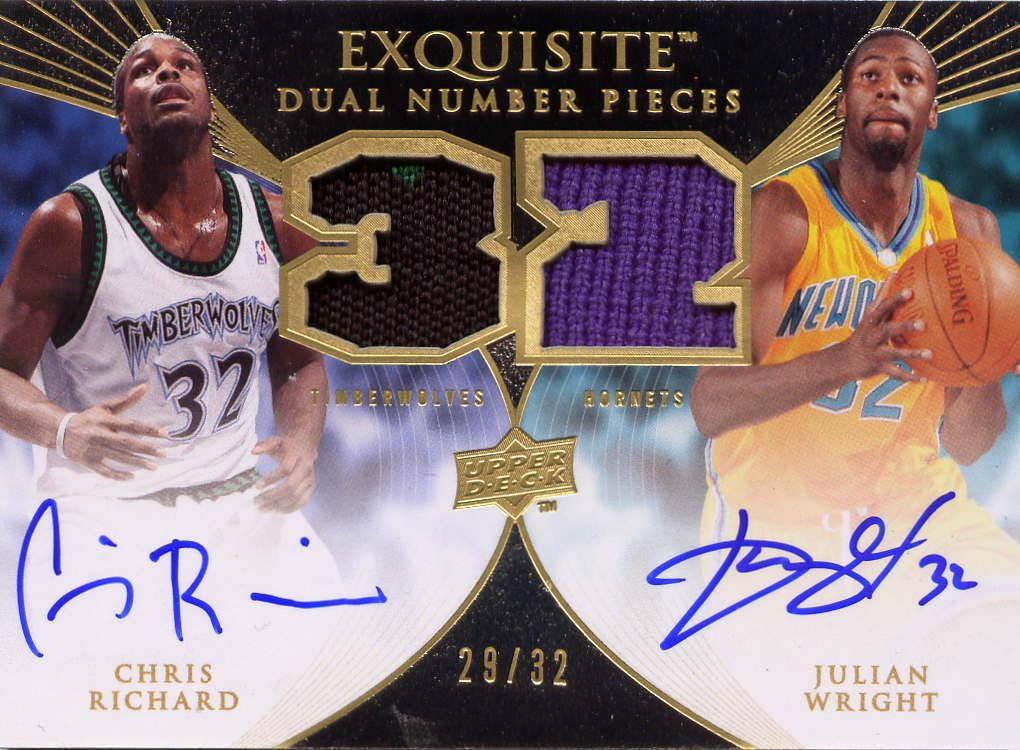 A Kareem Auto #d to 25 will go to my PC