Taking offers on these to cards...... Looking for bv of 150-250 on the triple as ive had offers that high and offers of atleast 250 bv for the elway !! Wants are below .... Dont be afraid to offer but make it reasonable is all i ask ! Thanks
Wants:
Brady,Farve,Romo,Manning,Marino,Montana,Elway,Stauback,Aikman,Bradshaw, Hof QB'S AND RB'S
Tomlinson,Gholsston,Mendenhall,Sweed,Stewart,Flacco,Smith,Ryan,Brohm,Felix, Dmac and few others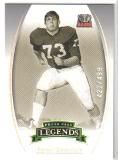 PLEASE LMK !!!!!!!!!