I use to frequent the McFarlane sports board. Now I only check in every so often.
During my quest to find out WHERE IS LOST SERIES 3, I came across one of the coolest custom jobs ever.
Before I get to that, Series 3 is suppose to include; Henry Gale, Sayid, Desmond & Claire. One of the features in the Season 3 dvd is for the McFarlane Lost figures. It's a pretty neat story and it shows them making JULIET!!!!
Hopefully McFarlane will get on the ball and finish these out with the Seasons.
This custom/diorama comes from a spawn.com board member named greygoose....
The Smoke Monster vs Mr. Eko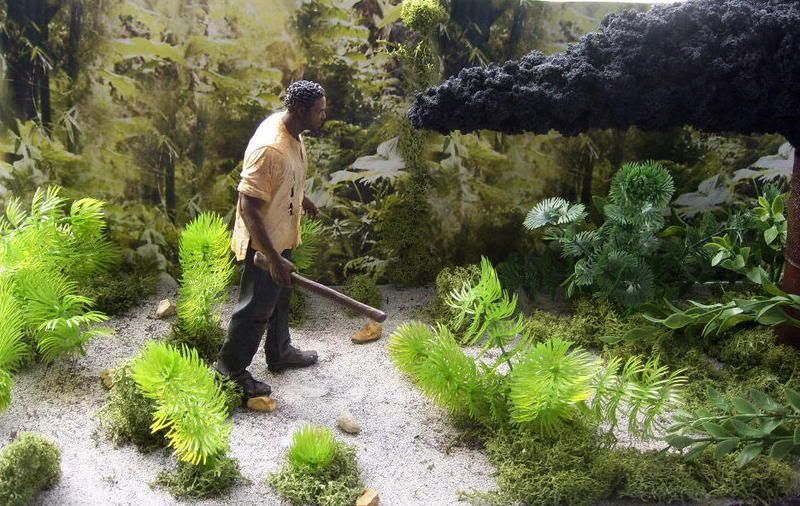 Check the next post to say how he made it.