Here is my mailday for this week. If I left anyone out,sorry.
Thanks to crazyderik on the bench for this one!
FT- BV10 Curt Schilling 2002 UD SP Authentic GU
PC-NFT Robinson Cano 07 topps auto from ebay
Thanks to gredn5(topps) for these 3!
FT- Ryan Howard 07 Topps Finest refractor 069/149
FT- Alex Rodriguez road to 500 insert number 441
FT- Mickey Mantle 06 Bowman Heritage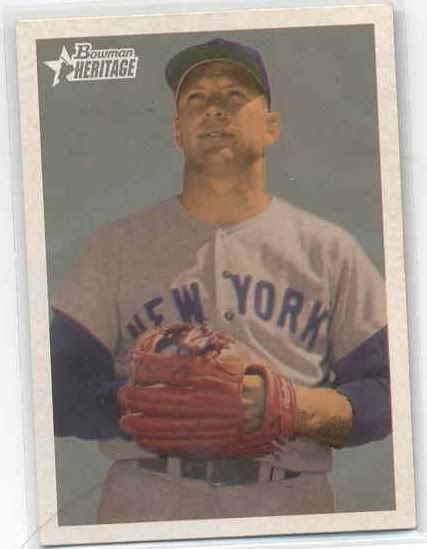 Thanks to Northern Bear(topps) for this nice Hanley auto which is PC of corse! lol.
PC-NFT Hanley Ramirez 07 UD Goudey Auto
And the BEST for last!Thanks to Troy True(topps)! This, I will need some good Hanley autos or Melky or who ever else I collect,lol.
FT- BV 50 Adam Dunn 06 Esquisite Sig/Patch 11/30