At the urging of another member, I though I would post some of my favorite returns from some TTM I have done with my extra Allen & Ginter Cards. I started this project after I had seen some fantastic examples from members on this site.
Here are a few:
John "Mule" Miles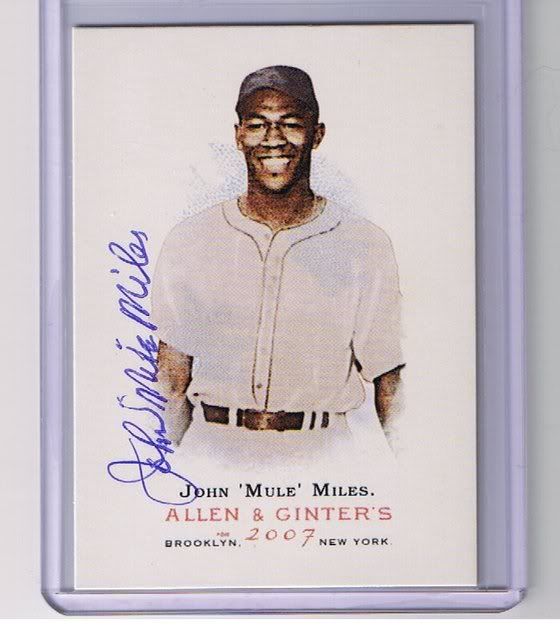 Moose Skowron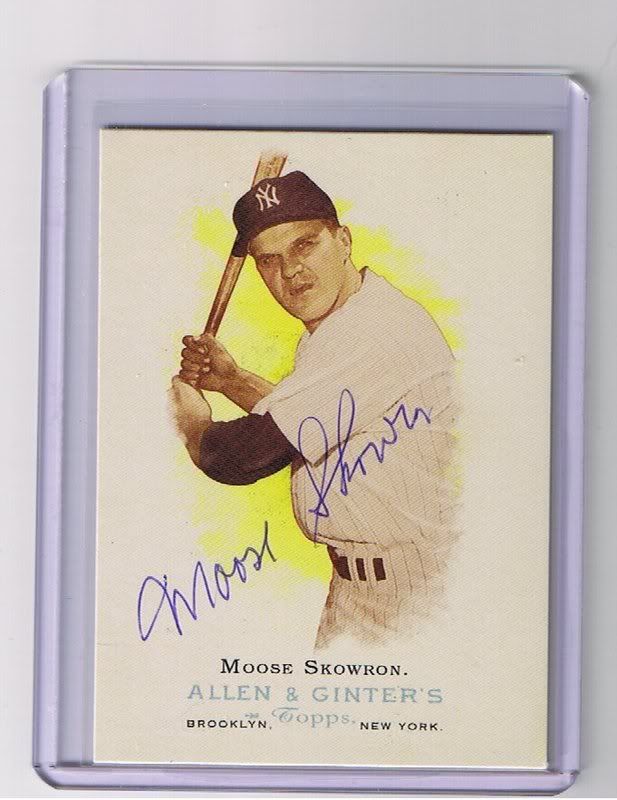 Olympic Swimming & Diving - My wife and I were both competive swimmers and that is how we met.
And, a non-sports card of PT Barnum signed by the Curator of his museum.
I was surpised how ballpoint pen looks much better on the cards than a Sharpie. The rest of them, 30+, are in my bucket. Thanks for looking and I'll post some more as they come in.
Zed, SLS